The LCF888 automatic chronograph, the first industrialized « School watch » in the history of contemporary watchmaking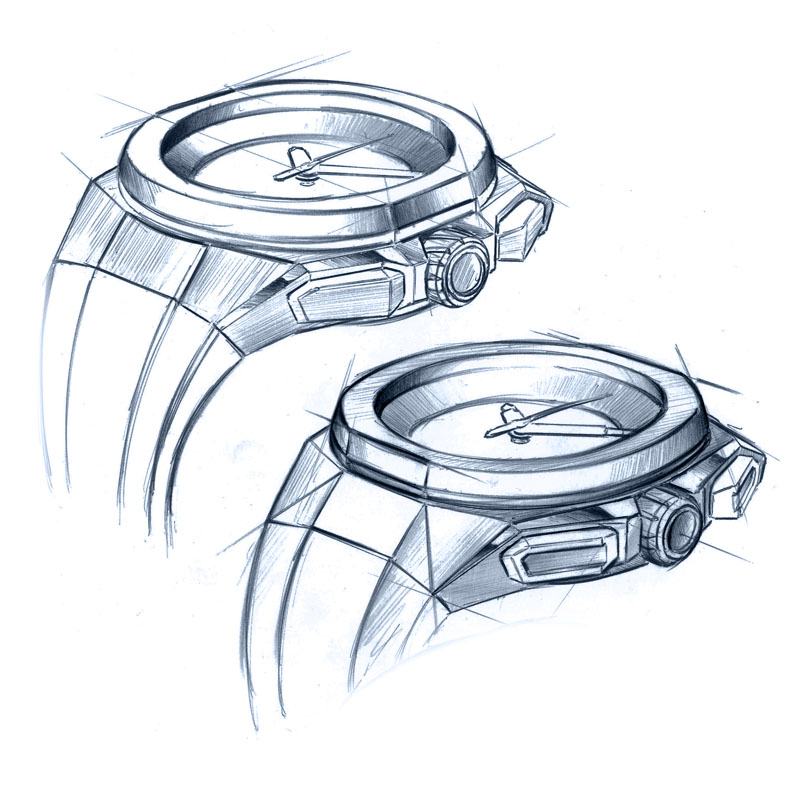 From the classroom to industrial production…
First conceived at the training center, our approach has now led to the creation of the LCF888 reference, which meets the highest quality standards.
To achieve and maintain these standards in the long term, we can count on the skills and production capacities of our partners. Indeed, the companies affiliated with the project work on a daily basis for the top Swiss brands, whose reputation is built in part on the hard work of their subcontractors.
Some of the members of the Wild Horologists dream team are seasoned suppliers for industrial producers of high-end Swiss Made watches. WH&T offers a school watch in the sense that the entire process involves students, while ensuring a high-quality end result that is entirely comparable to the industrial productions of the greatest brands.
Technical description for chronograph LCF888/03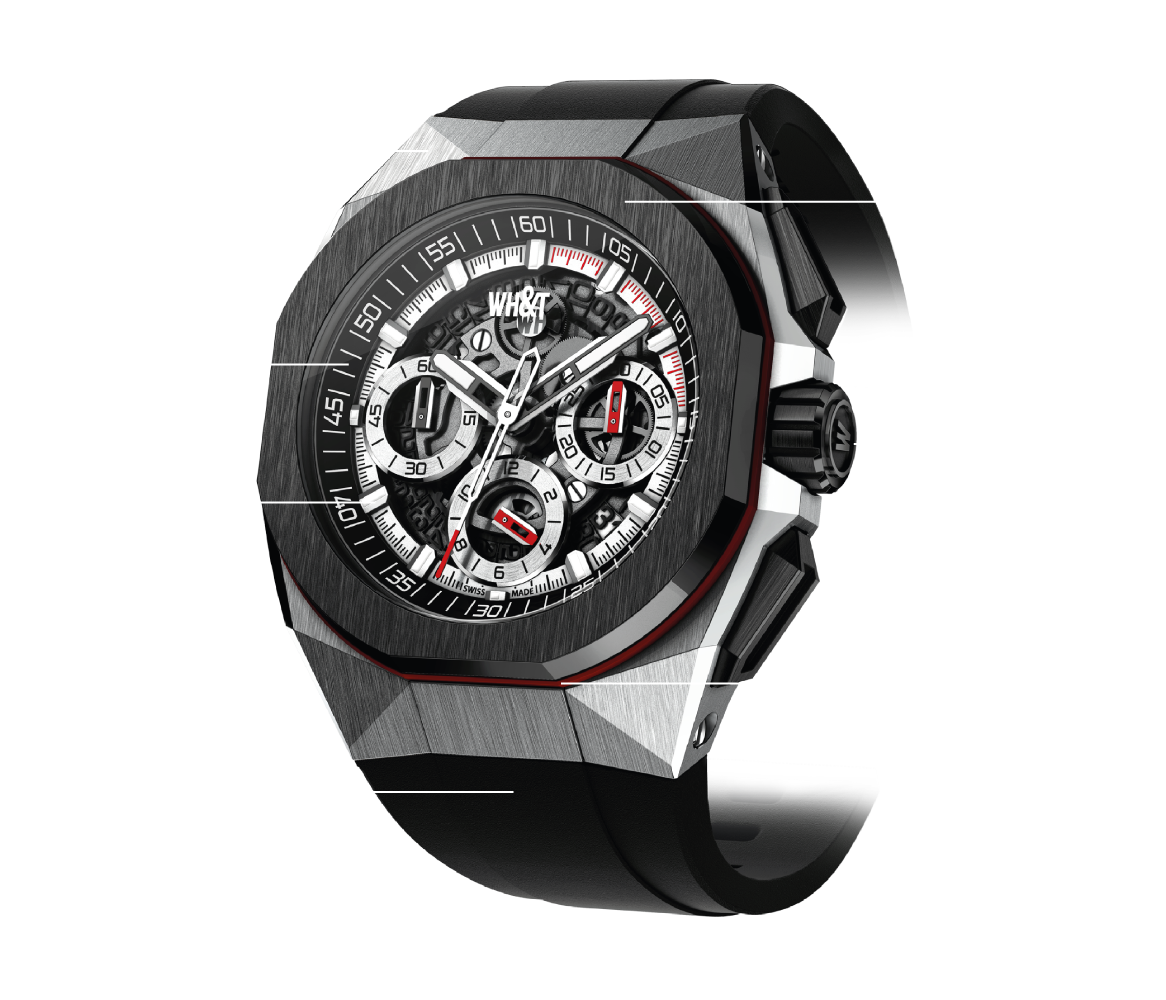 Case middle in 316L / 1.4435 stainless steel
Upper bezel in scratchproof black ceramic (except for model LCF888/01)
Sapphire crystal with anti-reflective treatment on both sides
Black PVD-treated crown and push-pieces
Luminescent material on hour-markers and H-M hands
Lower bezel in anodized aluminum
Strap in robust natural rubber (70 Shore)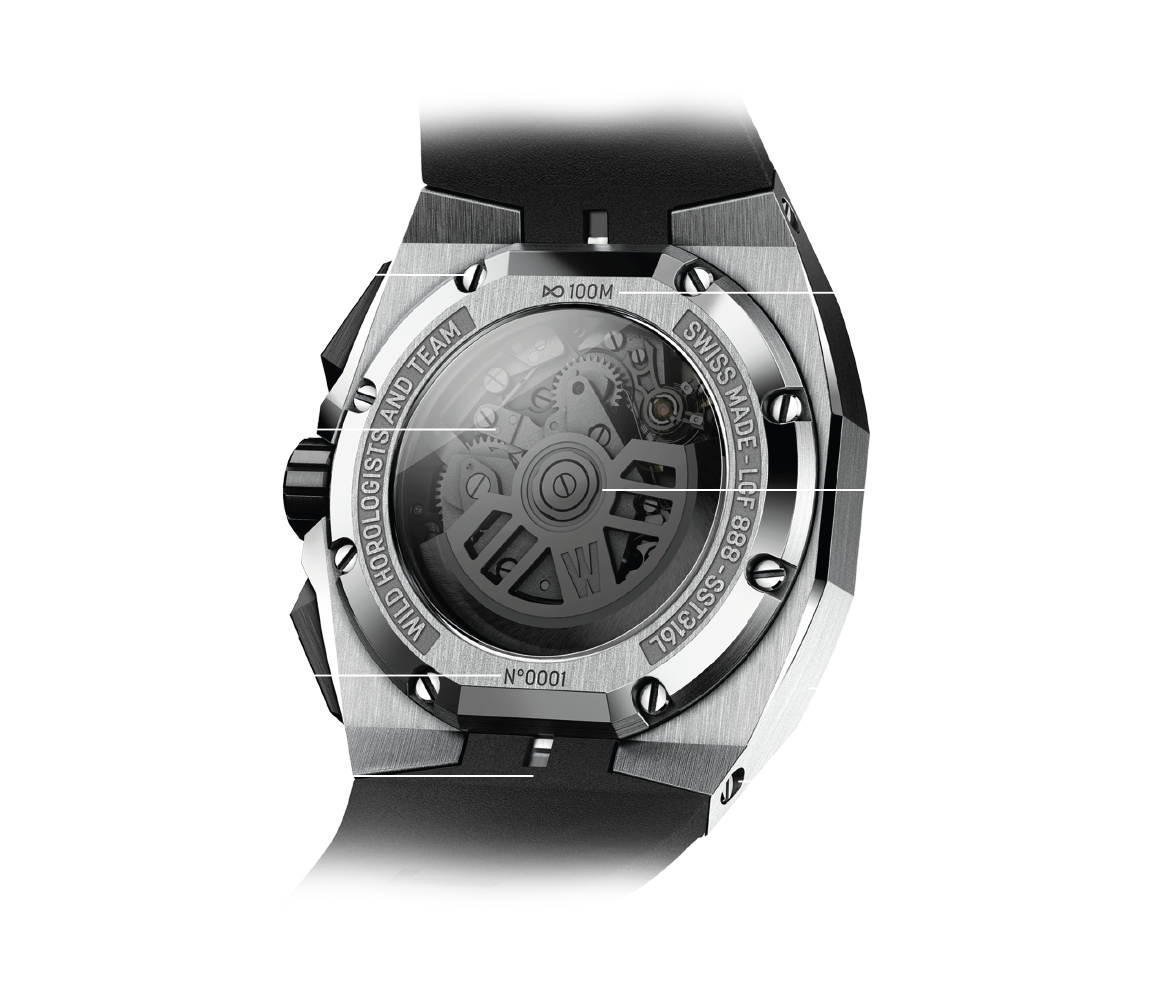 Case-back fixed by 8 screws, polished heads
Water-resistance guaranteed to 100 m (10 ATM)
Sapphire crystal
Automatic winding weight customized with a « W »
Individually numbered edition
Diameter 44.00 mm and total thickness 15.00 mm
Over-molded fastening insert
Strap fixed by screw and tube
DESCRIPTION OF THE DIFFERENT lcf888 MODELS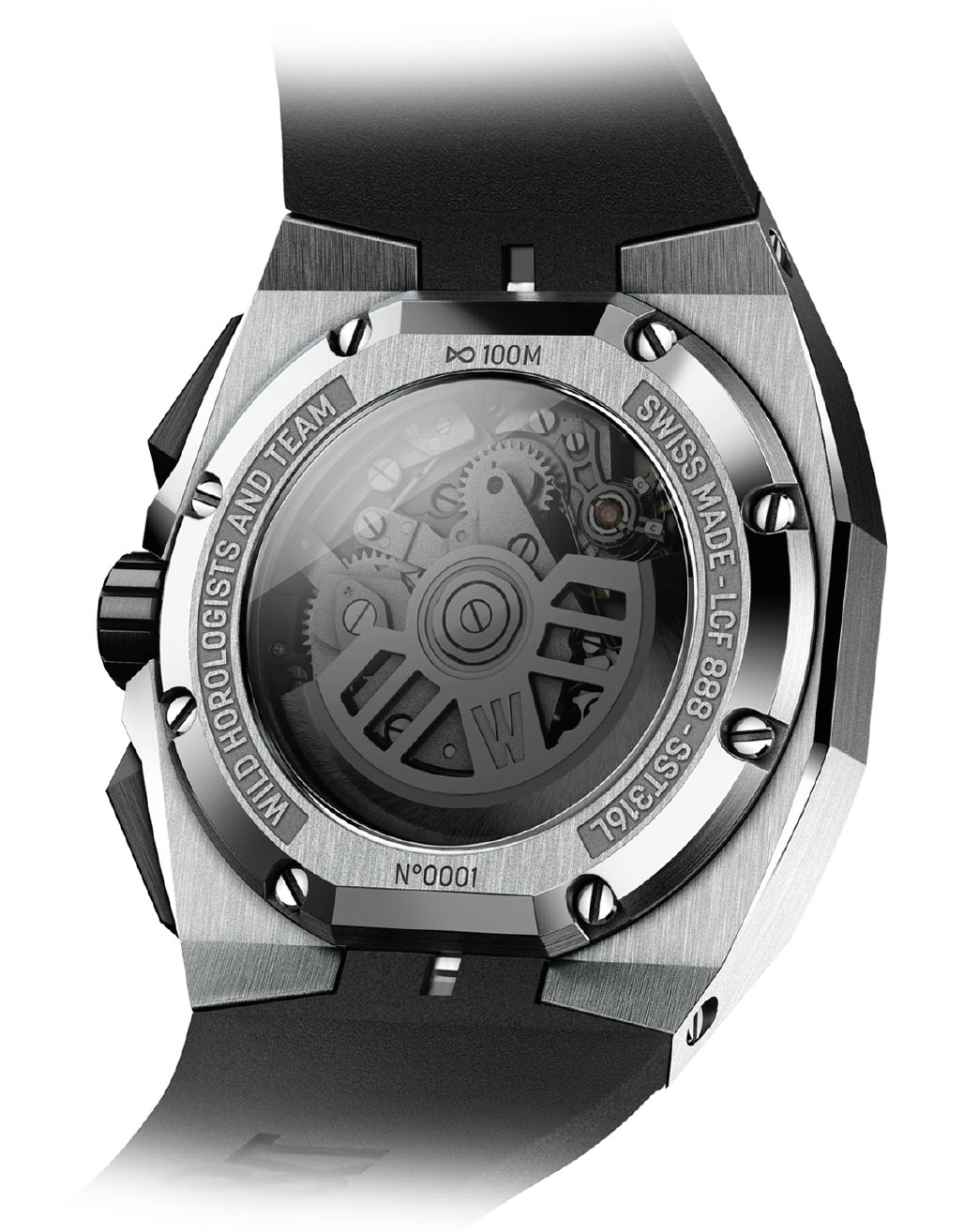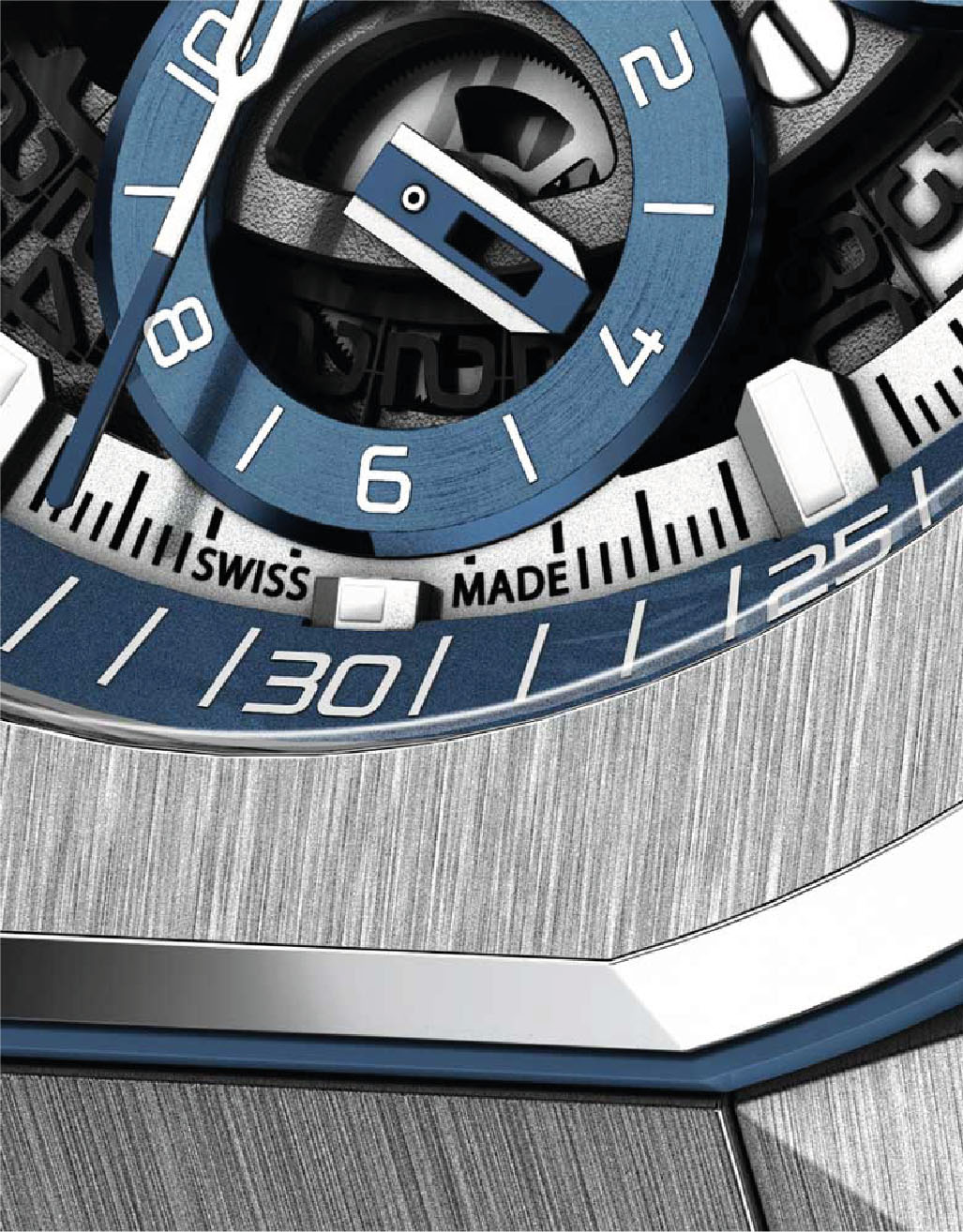 Case : Stainless steel | Push-pieces and crown : Stainless steel, black PVD | Bezel ring : Blue anodized aluminum | Crystal front and back : Sapphire with anti-reflective coating on both sides | Dial : Blue and silvered, Super-LumiNova | Hands : Rhodium-plated, Super-LumiNova | Strap : Natural rubber | Buckle : Pin buckle, stainless steel | Movement : C3057 automatic chronograph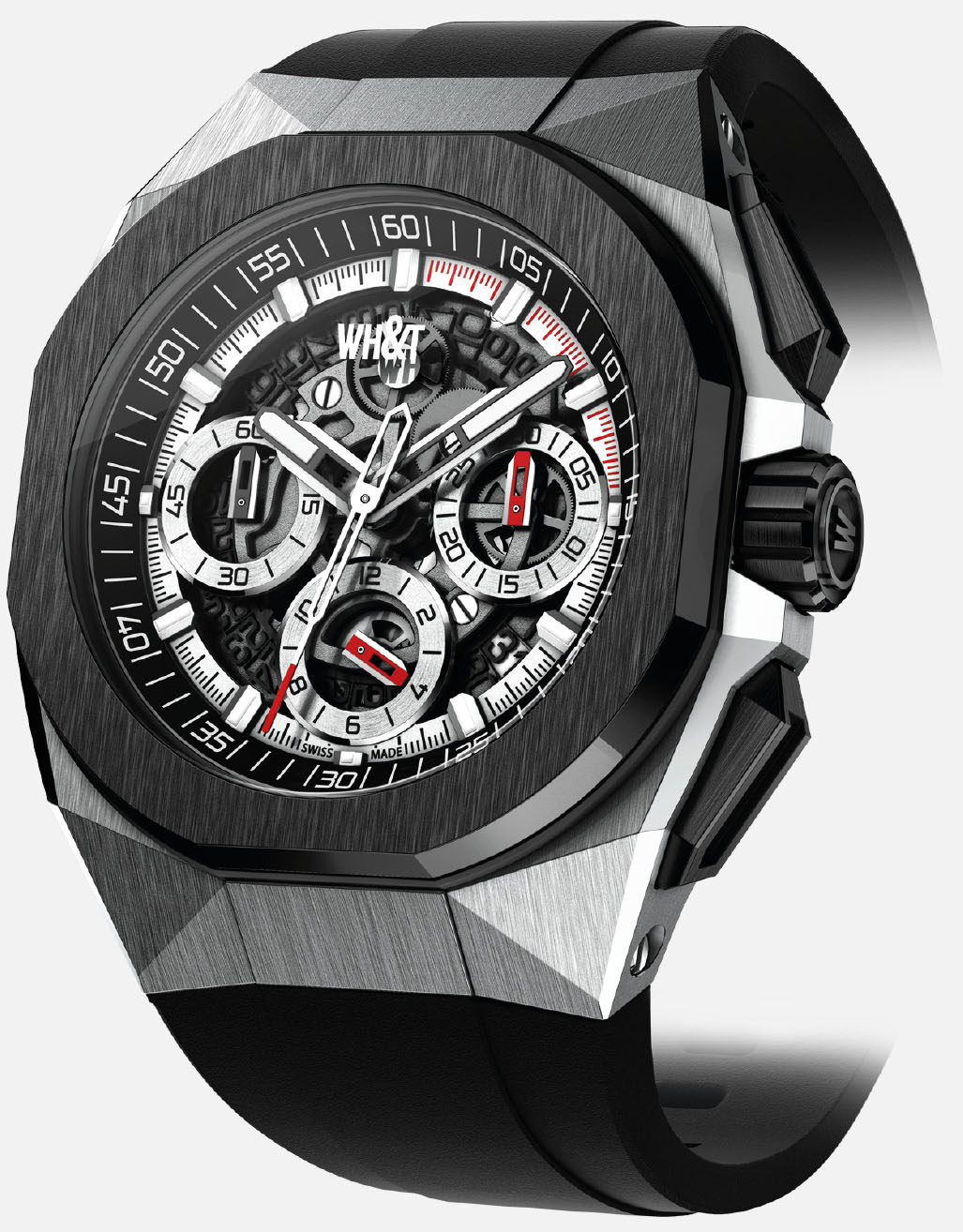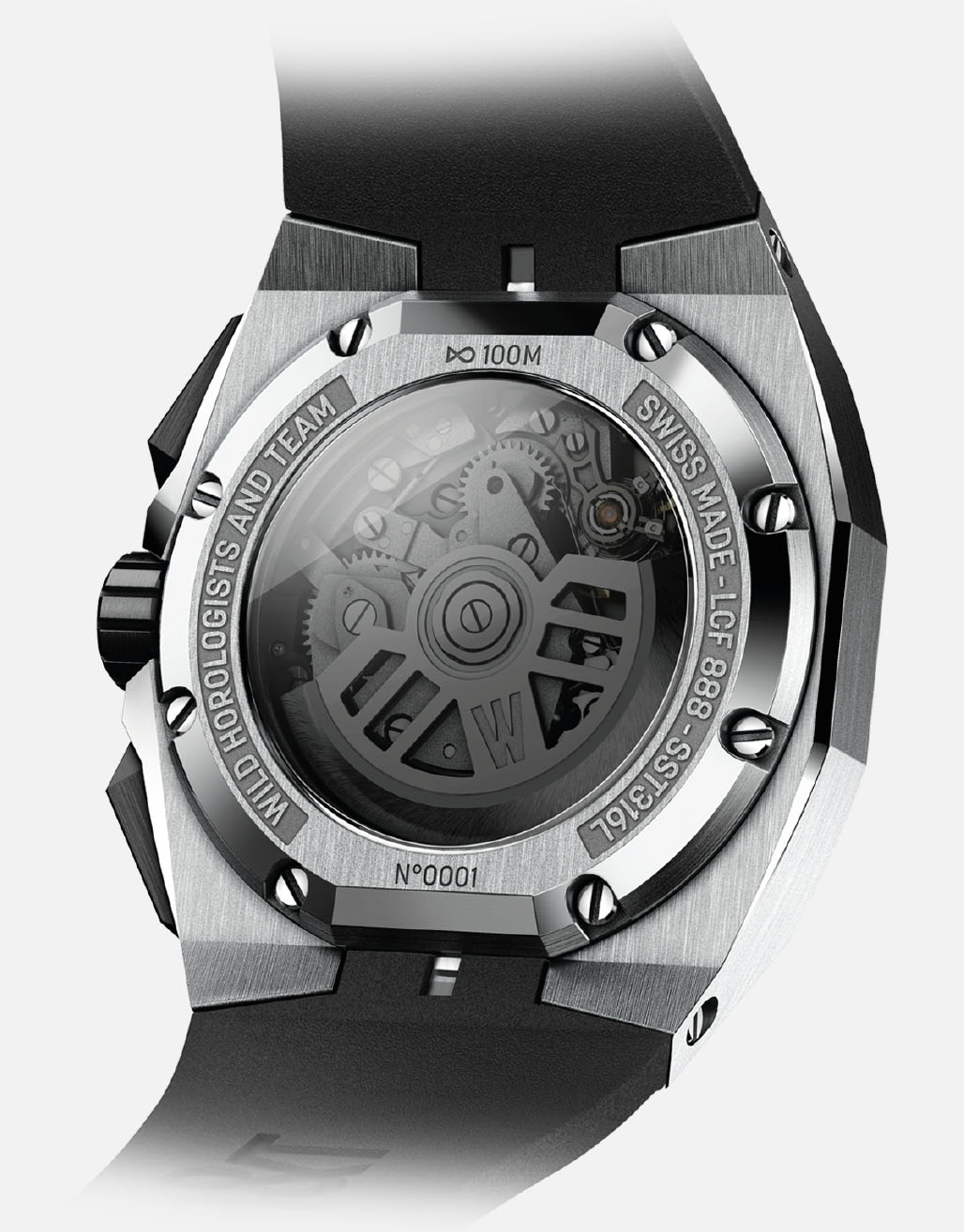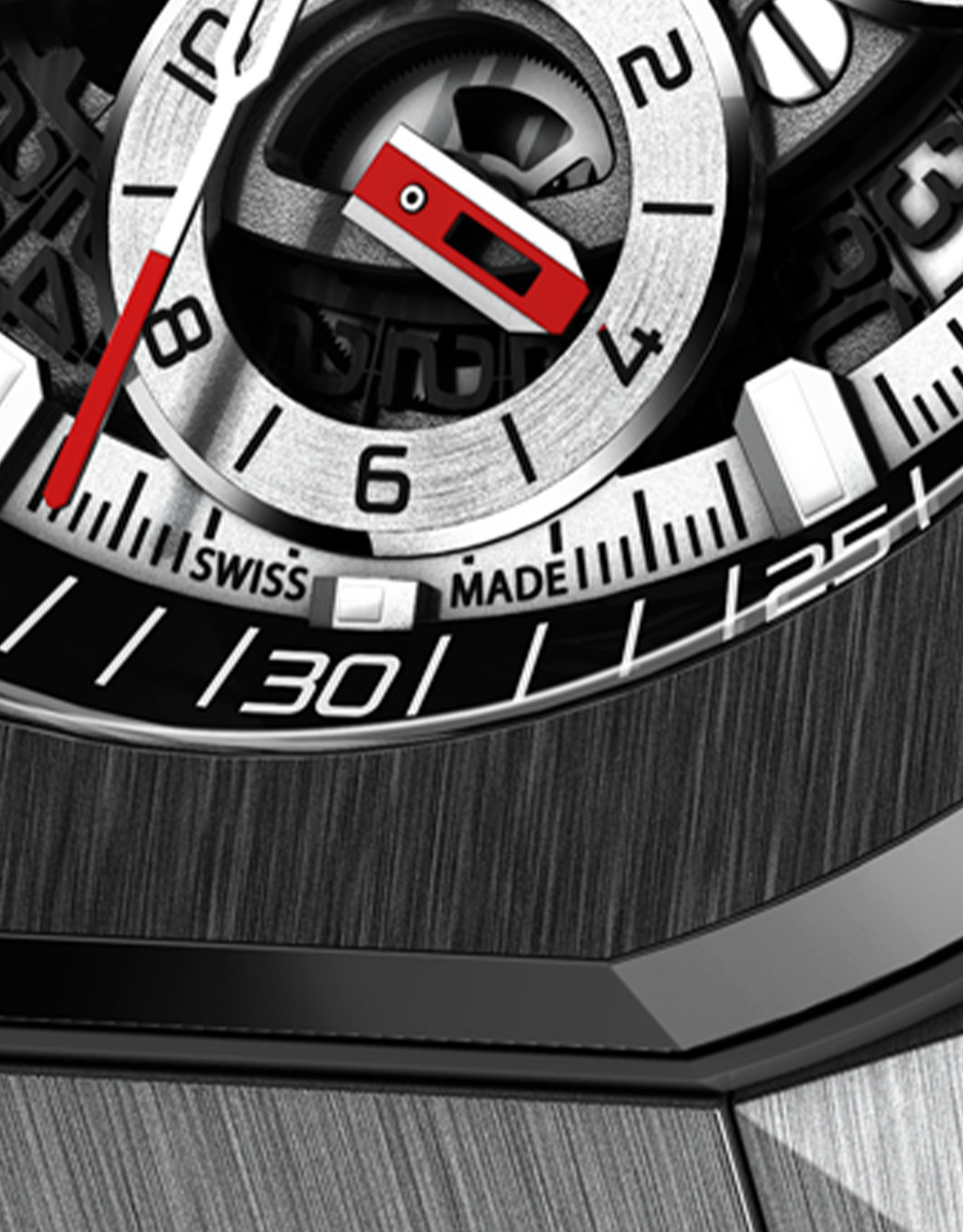 Case : Stainless steel, ceramic bezel | Push-pieces and crown : Stainless steel, black PVD | Bezel ring : Black anodized aluminum | Crystal front and back :  Sapphire with anti-reflective coating on both sides | Dial : Black and silvered, Super-LumiNova | Hands : Rhodium-plated, Super-LumiNova | Strap : Natural rubber | Buckle : Pin buckle, stainless steel | Movement : C3057 automatic chronograph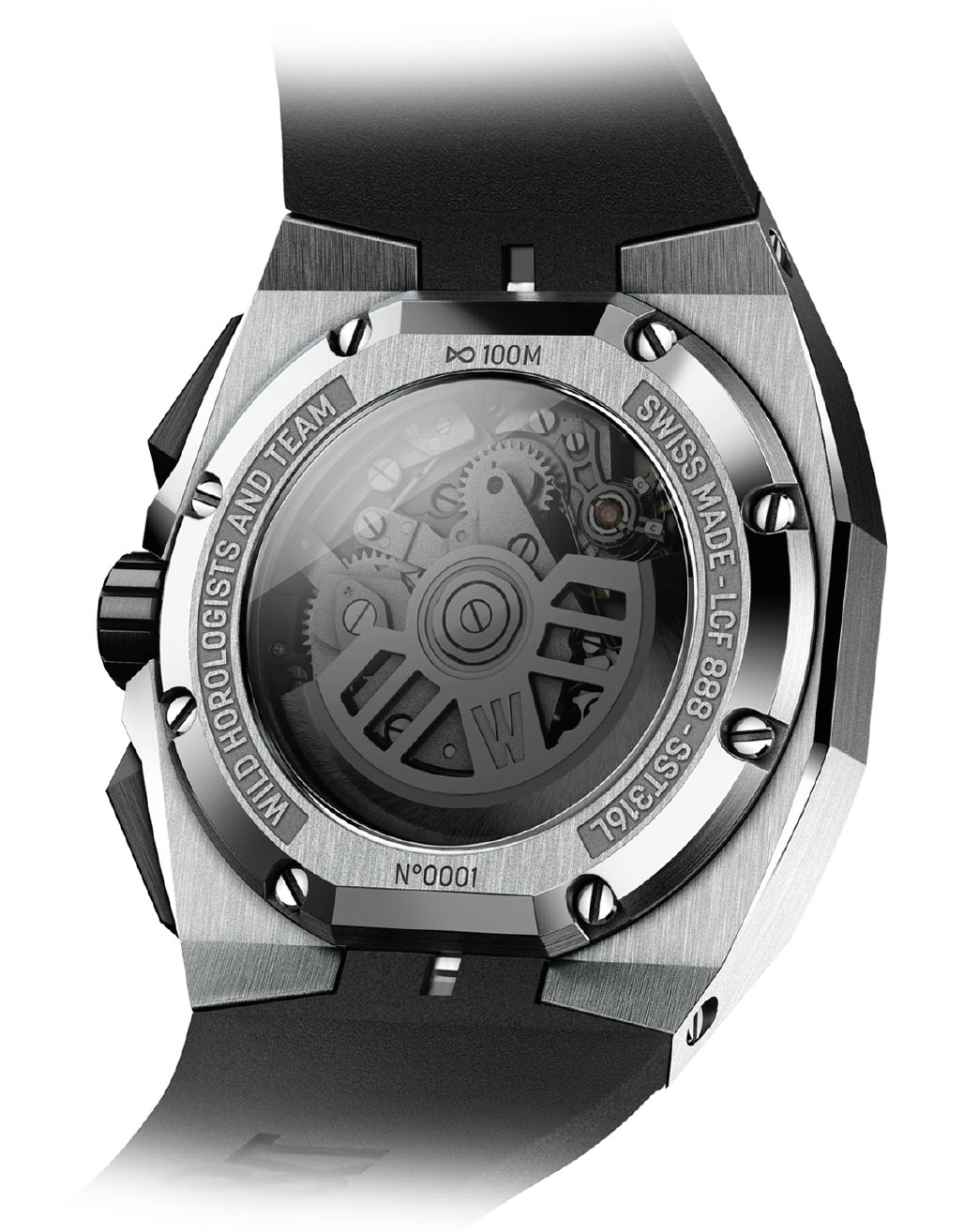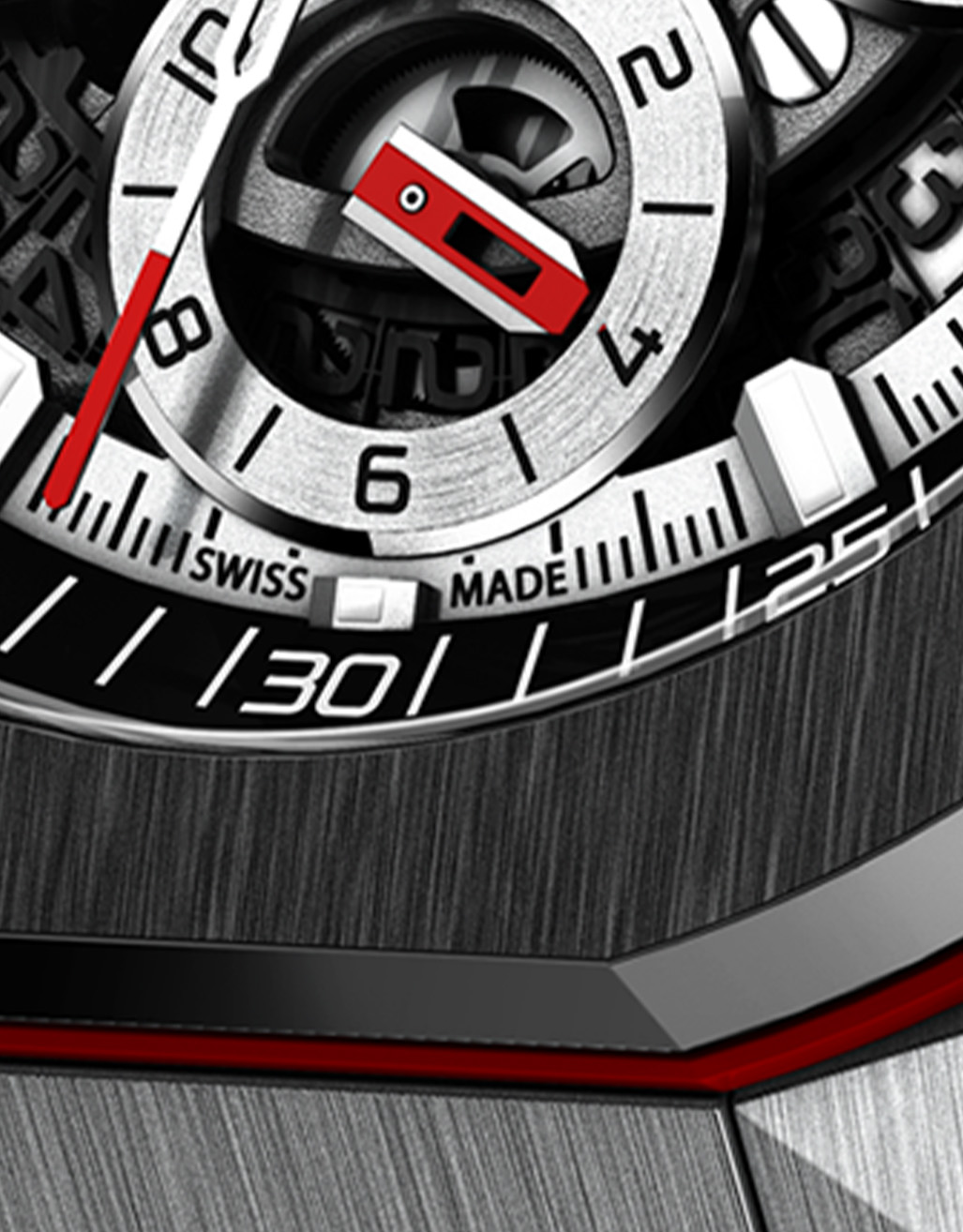 Case : Stainless steel, ceramic bezel | Push-pieces and crown : Stainless steel, black PVD | Bezel ring : Red anodized aluminum | Crystal front and back : Sapphire with anti-reflective coating on both sides | Dial : Black and silvered, Super-LumiNova | Hands : Rhodium-plated, Super-LumiNova | Strap : Natural rubber | Buckle : Pin buckle, stainless steel | Movement : C3057 automatic chronograph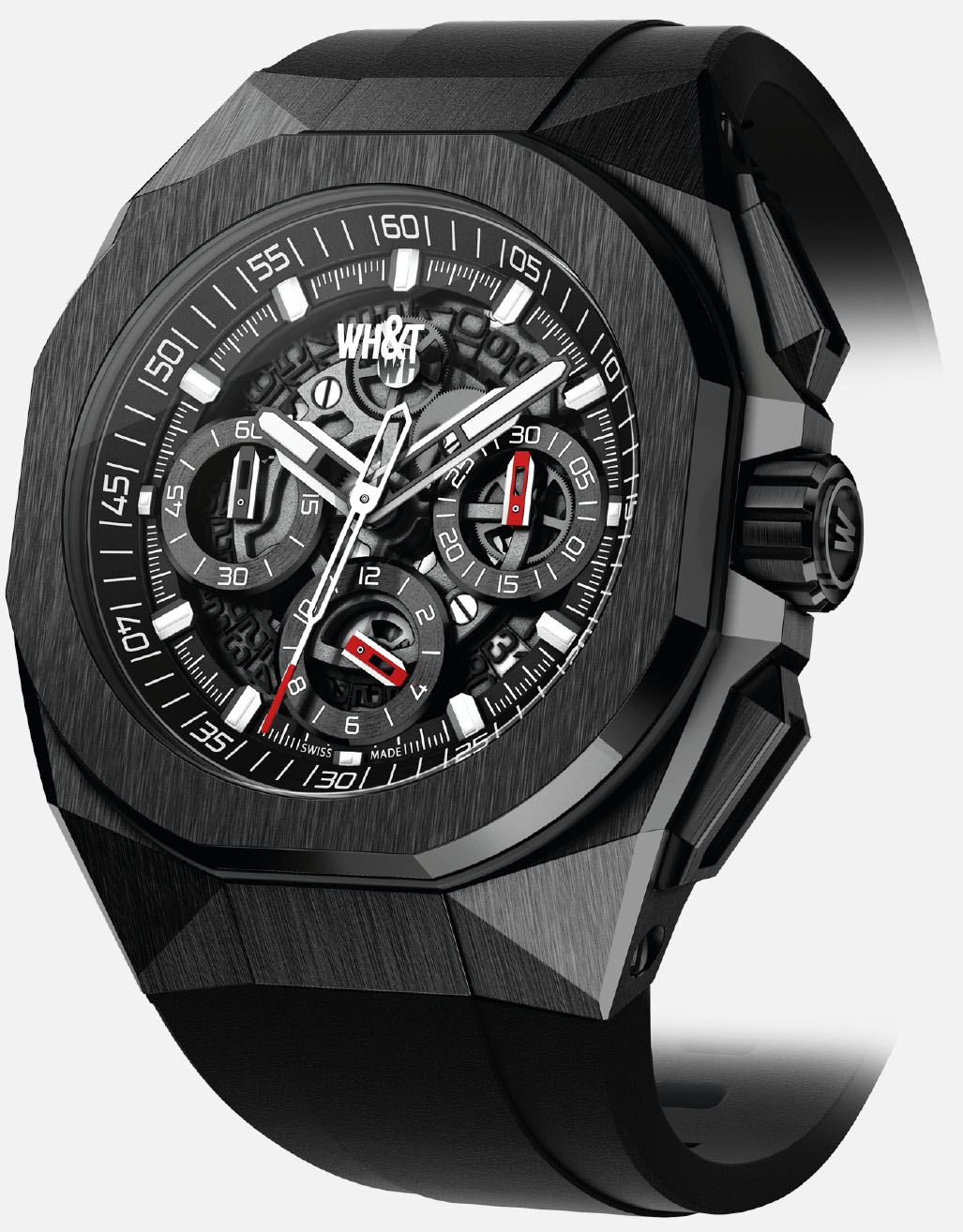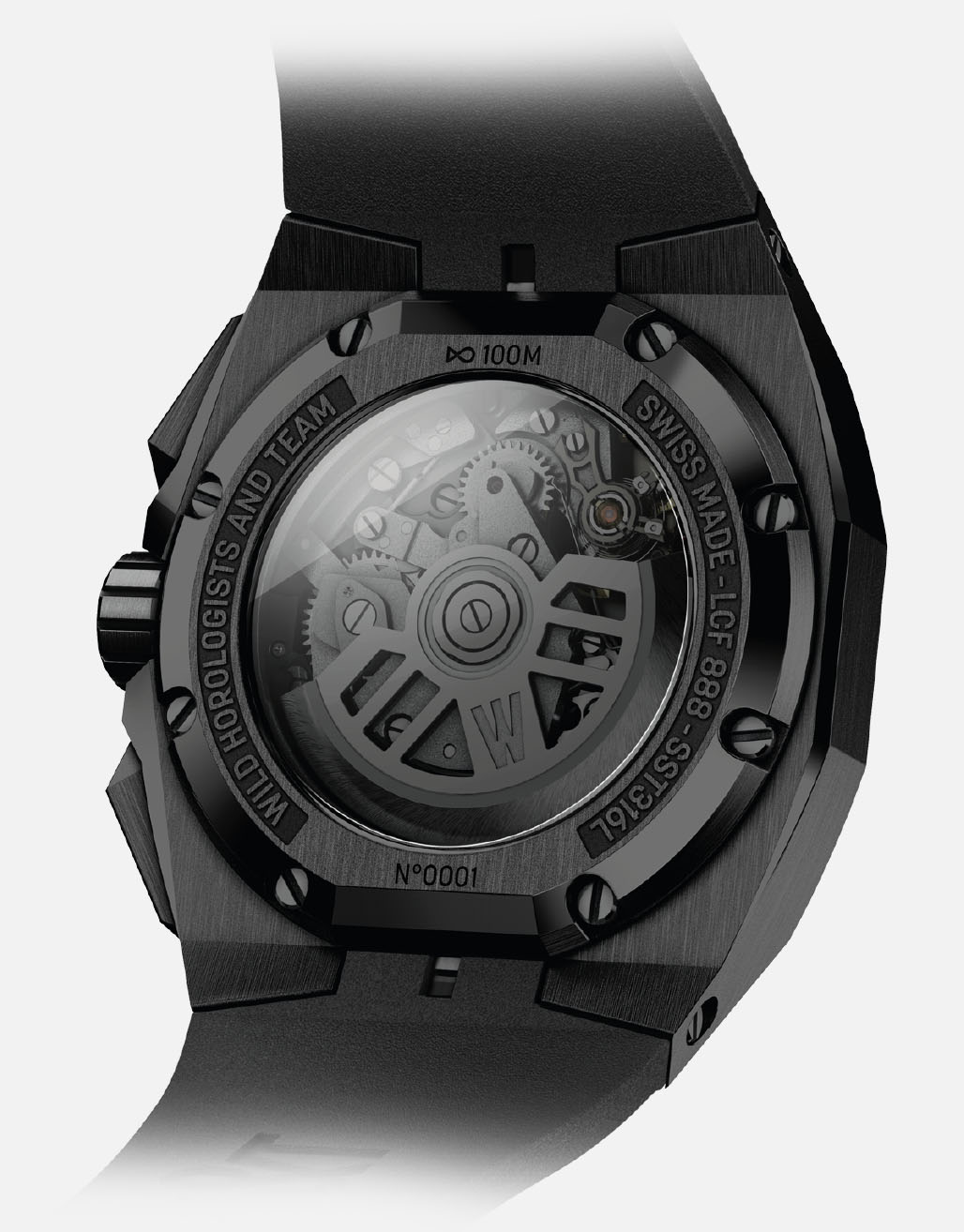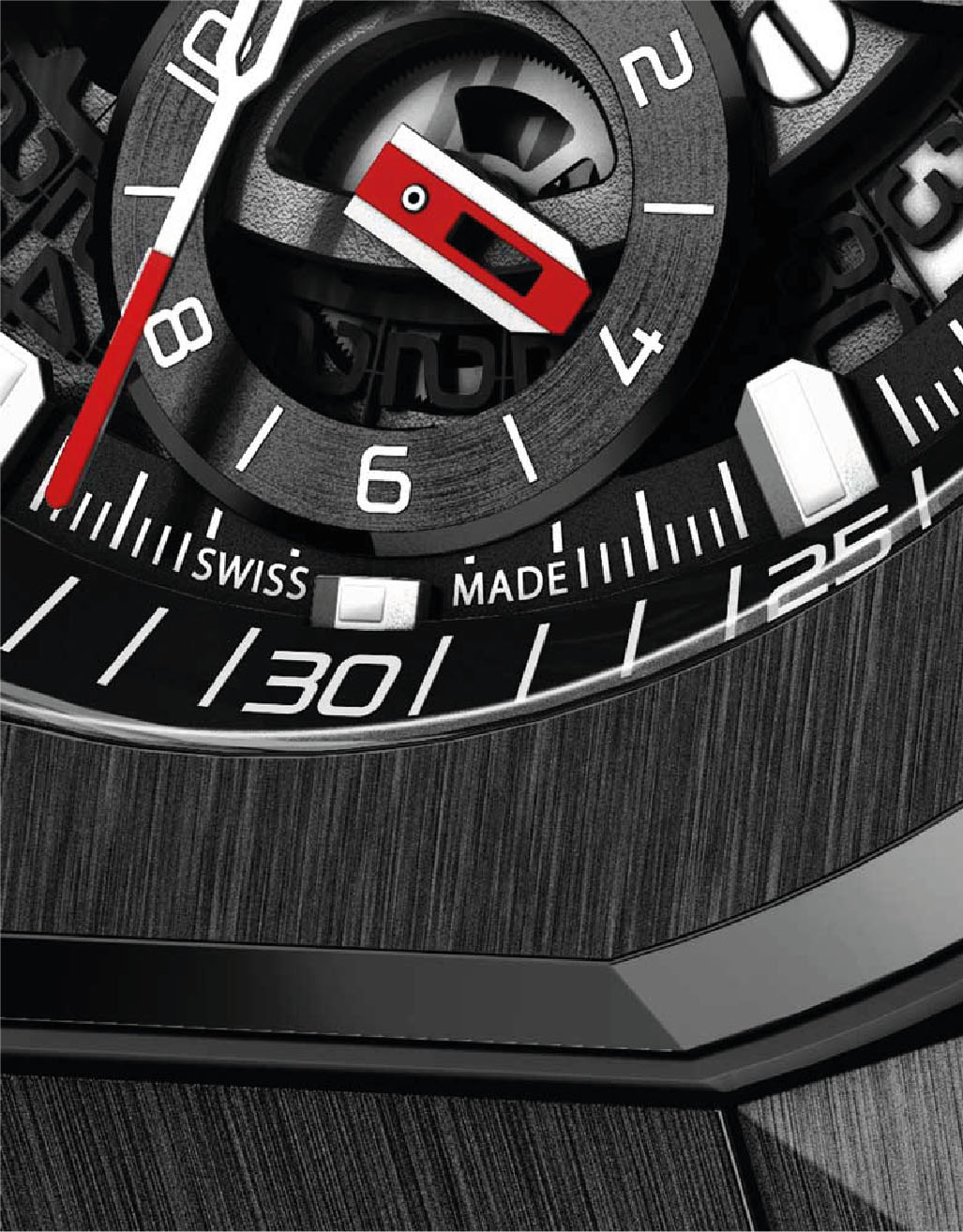 Case : Stainless steel, black PVD, Ceramic bezel | Push-pieces and crown : Stainless steel, black PVD | Bezel ring : Black anodized aluminum | Crystal front and back : Sapphire with anti-reflective coating on both sides | Dial : Black and anthracite, Super-LumiNova | Hands : Rhodium-plated, Super-LumiNova | Strap : Natural rubber | Buckle : Pin buckle, stainless steel, black PVD | Movement :  C3057 automatic chronograph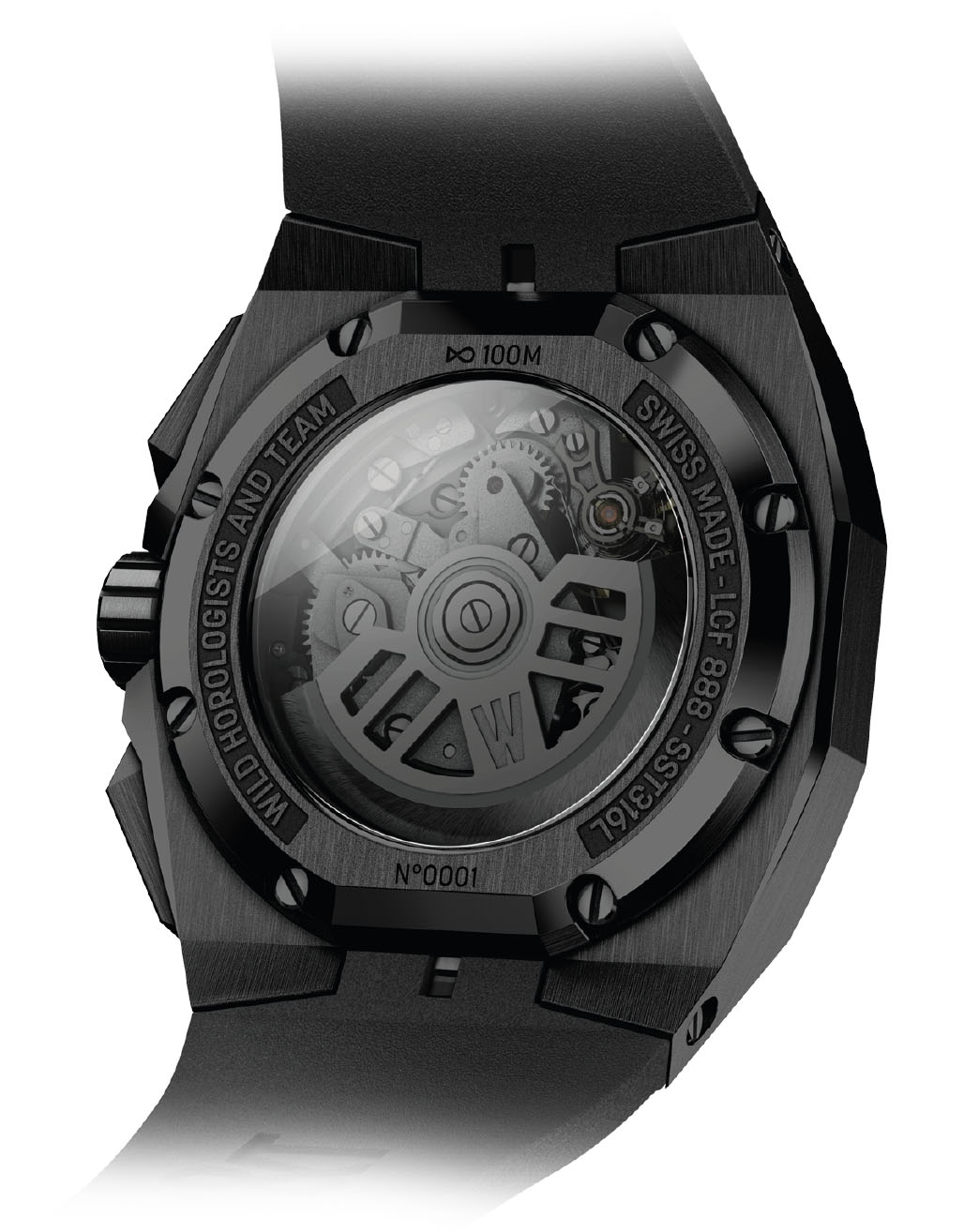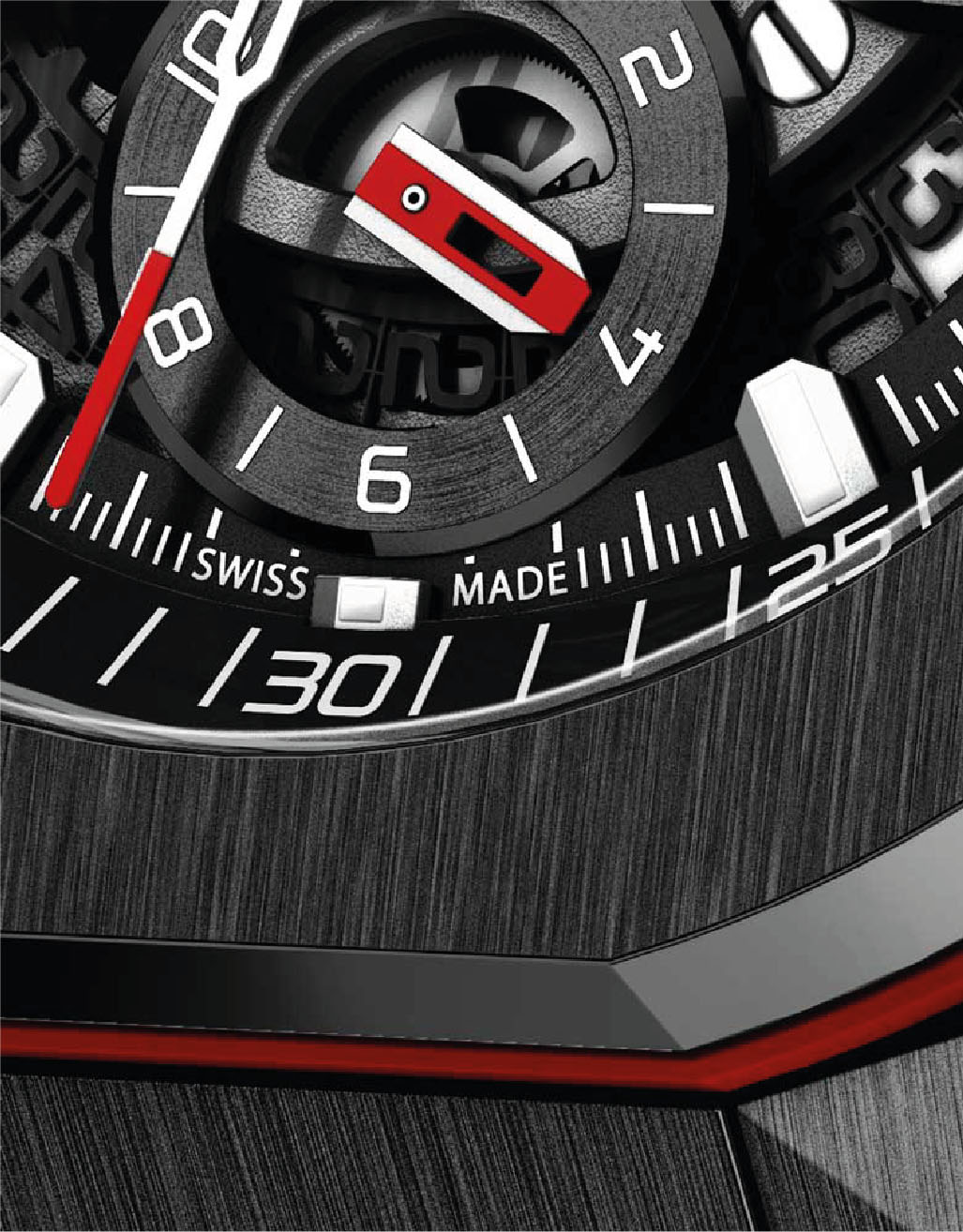 Case : Stainless steel, black PVD, Ceramic bezel | Push-pieces and crown : Stainless steel, black PVD | Bezel ring : Red anodized aluminum | Crystal front and back :  Sapphire with anti-reflective coating on both sides | Dial : Black and anthracite, Super-LumiNova | Hands : Rhodium-plated, Super-LumiNova | Strap : Natural rubber | Buckle : Pin buckle, stainless steel, black PVD | Movement : C3057 automatic chronograph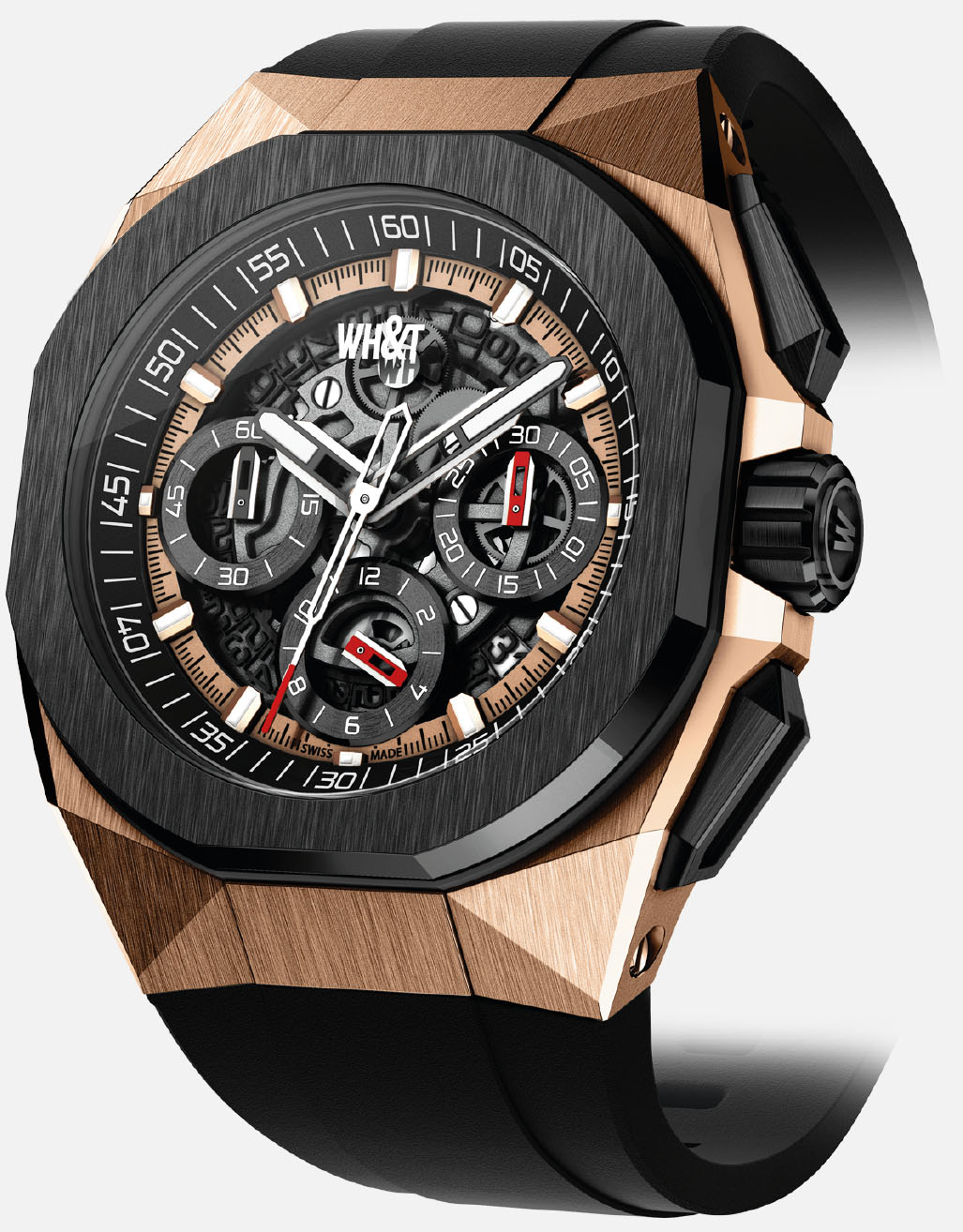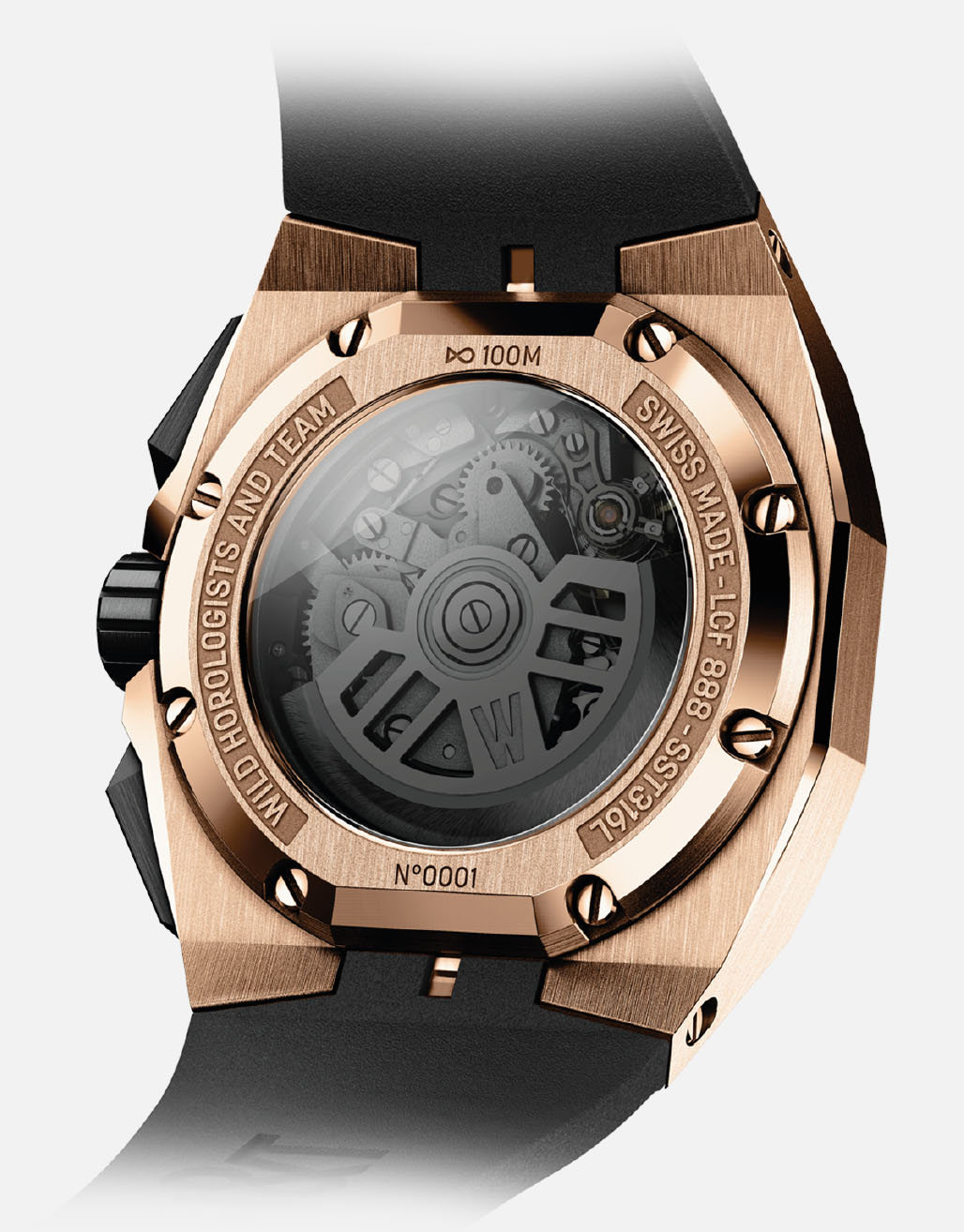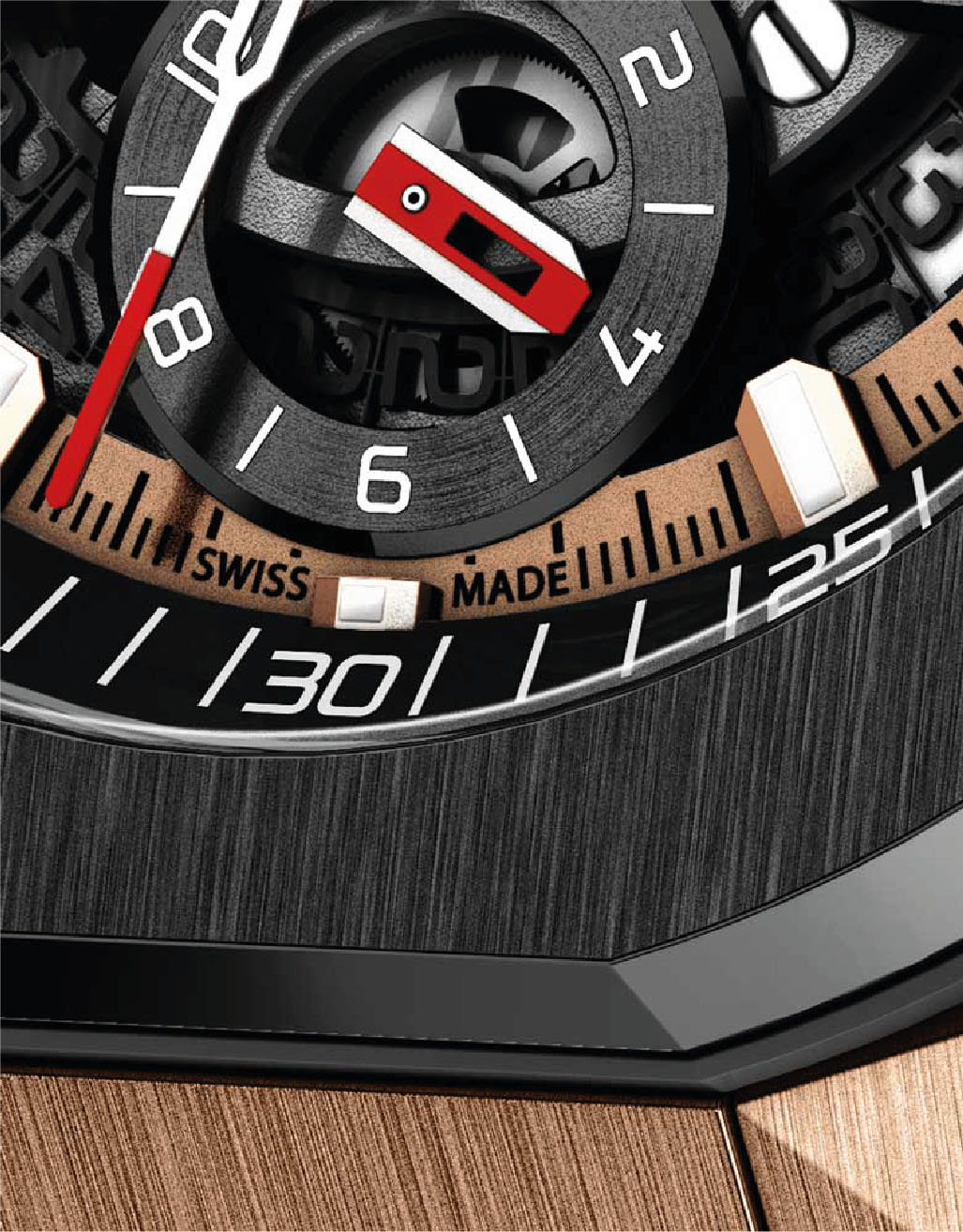 Case : Stainless steel, 5N gold PVD, Ceramic bezel | Push-pieces and crown : Stainless steel, black PVD | Bezel ring : Black anodized aluminum | Crystal front and back : Sapphire with anti-reflective coating on both sides | Dial : Black and 5N gold PVD, Super-LumiNova | Hands : 5N gold PVD, Super-LumiNova | Strap : Natural rubber | Buckle : Pin buckle, stainless steel, 5N gold PVD | Movement : C3057 automatic chronograph